Respect Chico

Chico Chamber of Commerce invites business and the public to join in for a downtown clean-up following the big Memorial Day and Graduation Week-end. It's part of the Respect Chico Campaign, a new tradition to benefit the community. Departing Chico State students will also be encouraged to take advantage of Chico's Drop & Dash program, that allows for the drop-off of materials that can be recycled, re-used or re-purposed. Those locations are at North Cedar and West Sacramento, also at W. 2nd Street and Cedar.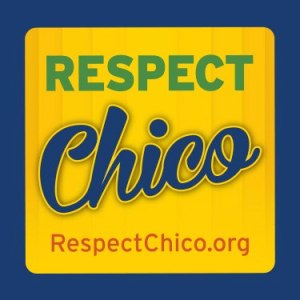 ---
The 3rd Annual Chico Bark for Life 2013 Event!

The Dog Scouts of America
Troop #206 invites you to the 3rd Annual American Cancer Society/Relay for Life
Bark for Life Event
Saturday, June 1, 2013
Lower Bidwell Park (One Mile area)
10:00AM – 2:00 PM
---
The 2nd Annual Bidwell Buckle Series Schooling Show

The Chico Equestrian Association will be hosting their 2nd annual Bidwell Buckle Series Schooling Show in Upper Bidwell Park at the arena. There is a series of three shows. Sunday April 21st, May 19th, and June 2nd. You can register the day of the show between 7:30am and 8:30am. Please contact Donna at (530)345-5353 for additional information.
---
Dog Show and Obedience Trials



Butte County Kennel Club will be holding their all breed dog show and obedience trials at the Butte County Fairgrounds in Gridley. Come see the dog world at it's finest! May 30th - June 2nd.
---
Supper Club

Butte Humane Society Supper Club is hosted this month at Gen Kai Japanese Restaurant and Sushi Bar. Gen Kai will donate 15% of the sales made that night to Butte Humane Society. June 5th, 2013 from 4:30- 9:30pm.
---
California Dream Week
California Dream Week is awarding 9 scholarships in high education scholarships to winners of the California Dream Week sustainability competition. Winners will recieve funds during the California Dream Week Festival in summer 2013. Go to californiadreamweek.org to register and learn more about this amazing opportunity.
---
Academic Self Defense
An Academic Self Defense program is starting at Azad's Martial Arts Family Center. The program provides youngsters from Grade 1-12 with special afterschool academic tutoring every Monday-Thursday from 3-4:30pm. It's a FREE program that offers help in all subject areas including Basic Math and Calculus, Science, Reading, Writing, English, ect. Parents must call at least 24 hours ahead to pre-register their children for each session, to guarentee a spot for tutoring. For more info, call 892-2923 or 896-0777. Sponsors include Chico Unified School District and Chico State's C.A.V.E.
---